Social networking & academics—Are they compatible?

Studies in the U.S. … suggest that university students will use this software to communicate mainly with their university friends chatting, joking and organising their offline meetings and group work..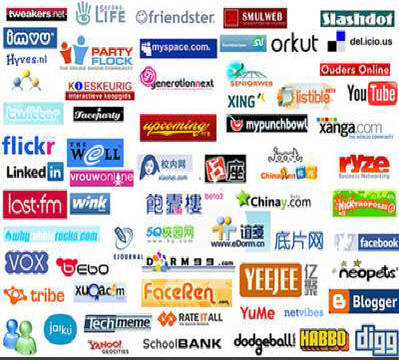 Suggestions by the author:
set up discussion environments for courses or specific group coursework

accept informal language use as natural to the environment.

Use the contrast between the (publicly viewable) informal language of social networking sites and the language necessary for typical academic assignments to underpin discussions of professional skills and literacy.

Set up groups for students on each year of a course to help them find and support each other online.

Set up support groups for future students to help them make friends before starting and to ease the stressful transition to university life.
◄Home ◄ Purpose & Goal of Workshop ►Interactive Web Spaces

Workshop: Interactive Web Spaces -- Centro Colombo Americano, Bogota, Colombia
© 2008: Christine Bauer-Ramazani; last updated: July 09, 2017